WALES
Esoteric
Glossary
Index

Bardsey Island / Ynys Enlli
viewed from the Lleyn Peninsula
across Bardsey Sound / Swnt Enlli
on the North Wales coast
WALES
For more info on Theosophy
Try these
Dave's Streetwise Theosophy Boards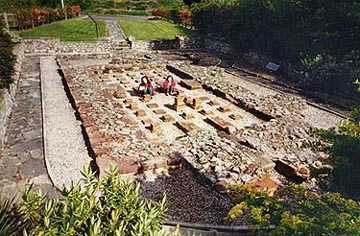 On the North Wales coast 22 miles from
the main Roman Legionary Fort at Chester, England
The baths are believed to be part of a harbour complex
for shipping lead from local mines
This is for everybody not just people in Wales
Cardiff Lodge's Instant Guide to Theosophy
Theosophy Cardiff Makes its Move
If you move in Theosophy circles, then you will no doubt 
have heard, that in March 2008 Theosophy Cardiff 
separated from the Welsh Regional Association (Formed 1993).
High Drama & Worldwide Confusion over this one and we're still
being asked questions about it. We hope this page will answer them.
One Liners & Quick Explanations
The Most Basic Theosophy Website in the Universe
If you run a Theosophy Group you can use
this as an introductory handout
The Spiritual Home of Urban Theosophy
The Earth Base for Evolutionary Theosophy
__________________________
Your Own Theosophy Group Starts Here
A Guide to starting your own Theosophy Group
& of course you don't need to live in Wales
to take advantage of this guide
________________________
The Theosophy Cardiff
Glastonbury Pages
The Theosophy Cardiff Guide to
The Theosophy Cardiff Guide to
The Theosophy Cardiff Guide to
The Terraced Maze of Glastonbury Tor
Glastonbury and Joseph of Arimathea
The Grave of King Arthur & Guinevere
Views of Glastonbury High Street
The Theosophy Cardiff Guide to
_____________________
Camberley, Surrey, England GU15 - 2LF
Concerns about the fate of the wildlife as
Tekels Park is to be Sold to a Developer
Concerns are raised about the fate of the wildlife as
The Spiritual Retreat, Tekels Park in Camberley,
Surrey, England is to be sold to a developer.
Tekels Park is a 50 acre woodland park, purchased
 for the Adyar Theosophical Society in England in 1929.
In addition to concern about the park, many are
 worried about the future of the Tekels Park Deer
as they are not a protected species.
Anyone planning a "Spiritual" stay at the
Tekels Park Guest House should be aware of the sale.
There is confusion as the Theoversity moves out of 
Tekels Park to Southampton, Glastonbury & 
Chorley in Lancashire while the leadership claim
that the Theosophical Society will carry on using 
Tekels Park despite its sale to a developer
Future of Tekels Park Badgers in Doubt
Tekels Park & the Loch Ness Monster
A Satirical view of the sale of Tekels Park
in Camberley, Surrey to a developer
The Toff's Guide to the Sale of Tekels Park
What the men in top hats have to
say about the sale of Tekels Park
____________________
Theosophy Cardiff Nirvana Pages
Wales Theosophy Links Summary
Hey Look! Theosophy in Cardiff
Try these if you are looking for a
local Theosophy Group or Centre
UK Listing of Theosophical Groups
Worldwide Directory of Theosophical Links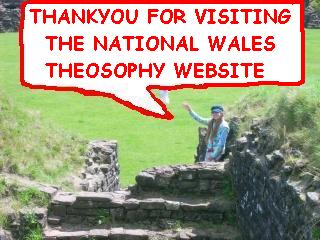 __________________________________